This 100T Welding Turning Roll belongs to self-adjustable type.
Automatic self-adjusting turning rotator adapts to work-pieces of different diameters by automatically adjusting the angle of the swing arm.
According to the driving form, it can be divided into: cycloid type, turbine worm type; according to user needs.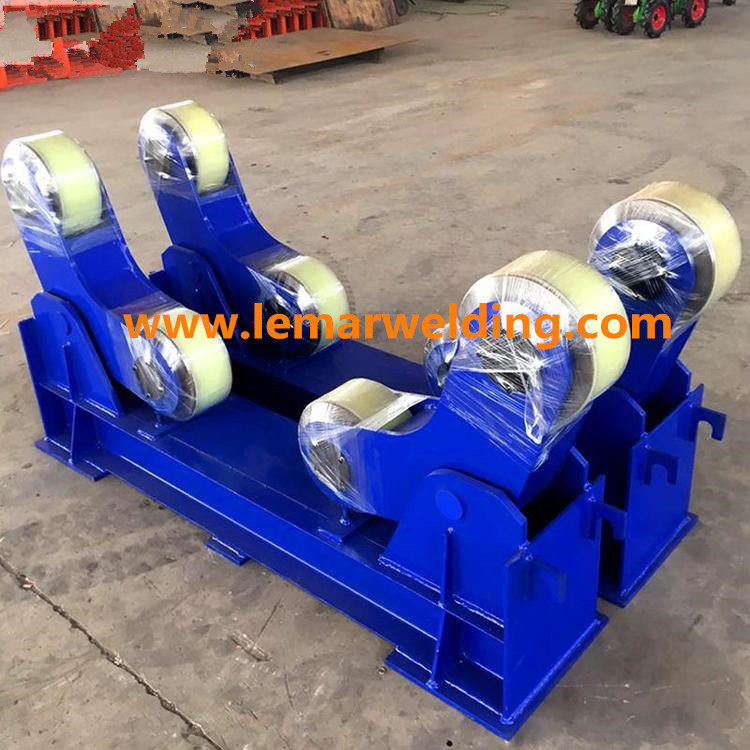 Specifications:
Model

Max load weight

Diameter Range of work-piece(mm)

Diameter and width of the wheel

Roller linear speed(m/h)

Motor power(kw)

Rubber roller (mm)

Metal roller(mm)

LMK -100

100T

φ1000-φ5500

Φ500*120

2*Φ490*70

2*3
Roller can be made into: rubber wheel, polyurethane wheel, steel rubber combination wheel, steel wheel.
Driven by double motors with variable frequency speed regulation, large driving force, stable and reliable operation.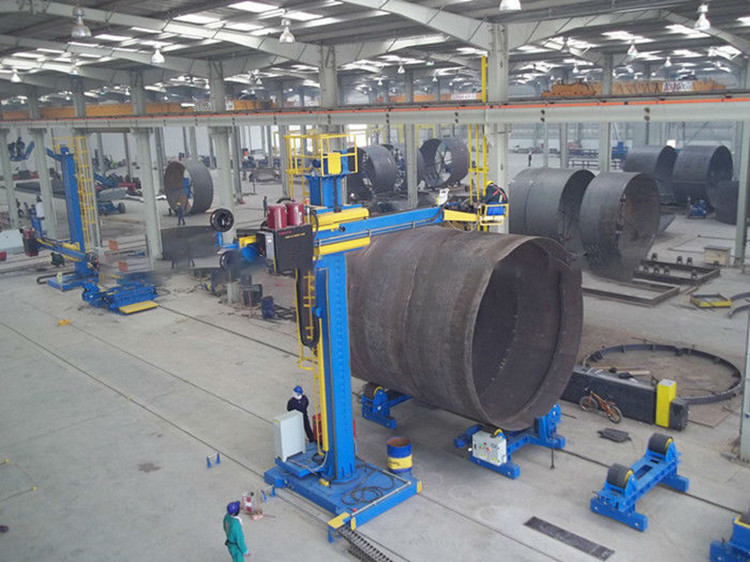 All shaft holes are processed by a CNC boring machine, and the transmission gear accuracy is level 7 to ensure dimensional accuracy