Product Description:
Column and boom Welding manipulator is mainly used to weld circular pipes tanks and vessels.
It is composed of column, welding arm, elevating mechanism, boom expansion mechanism, cross trimming, and electric control system.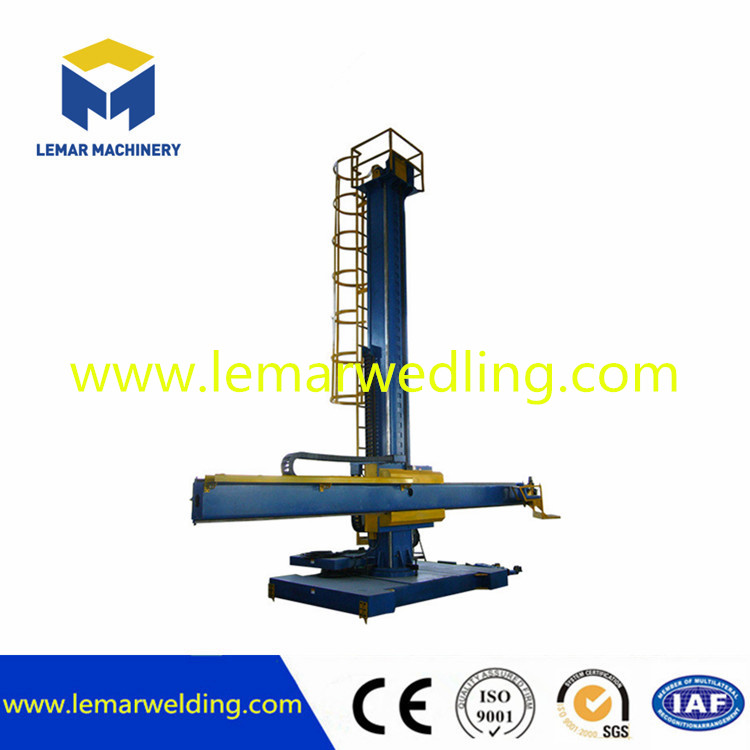 Product features:
1.Welding manipulator can be used together with SAW,MIG,MAG,TIG welder,welding rotator or positioner according to your different requests.
2.Base can be equipped with fixed type,360°rotating type and Rail movable type.
3.There is cross slider for the welding torch added in front of the boom for realizing the micro adjustment of welding torch going up and down,left and right
4.Wireless remote control box and manual control box are available
5.Ladder is set on the column,very convenient for maintenance.
6.Platform is for welders to stay,very convenient.
7.Boom adopts square rail,horizontal stretch and retract adopts gear and rack transmission with high precision and stability.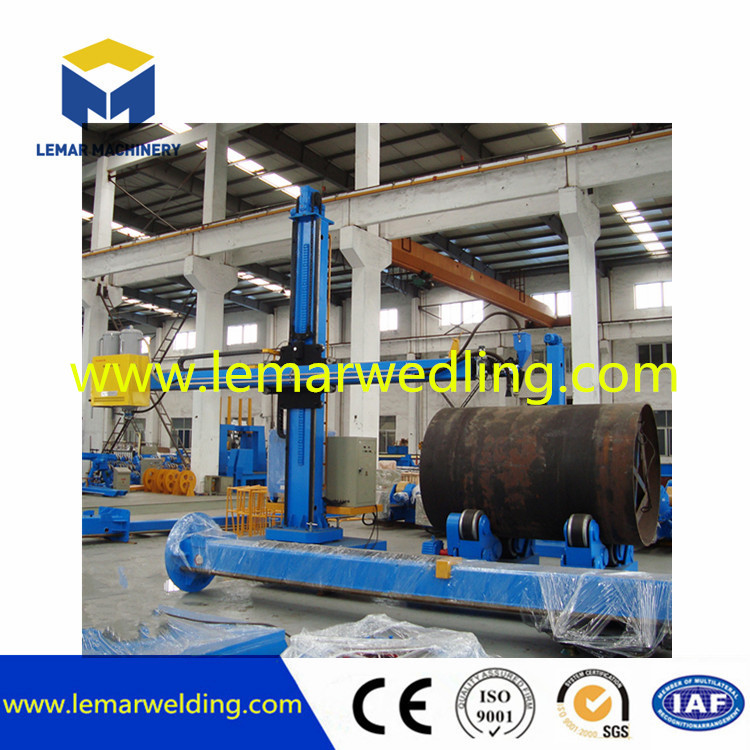 Model




LH1515

LH2020

LH3030

LH3040

LH4040

LH4050

LH5050

LH5060

LH6060

LH7070

LH8080

Boom

Vertical stroke

1.5 m

2.0m

3.0m

3.0m

4.0m

4.0m

5.0m

5.0m

6.0m

7.0m

8.0m

Horizontal stroke

1.5m

2.0m

3.0m

4.0m

4.0m

5.0m

5.0m

6.0m

6.0m

7.0m

8.0m

Elevation speed

0.3m/min

1.0m/min

0.9m/min

1.0m/min

Traverse speed

0.12-1.2m/min

Max load at extremity

100kg

200kg

Column

Total height

2.9m

3.4m

5.5m

5.5m

6.5m

6.5m

7.8m

7.8m

9.7m

11m

12m

Traveling cart

Size

1.25*1.2*0.2m

2.4*1.9*0.4m

2.6*2.1*0.5m

Customized




Rail

1052mm

1600mm

1800mm

Power

0.91kw

2.75kw

3.5kw