In the welding process of H-beam, the flange plate will inevitably produce bending deformation due to the concentrated heat input at the weld.
The H-beam steel flange straightening machine is a special equipment for straightening welded H-shaped steel flange plates.
This H beam Flange Straightening Machine is easy to operate, fast in straightening speed and excellent in straightening quality. It can be widely used in metallurgical construction, metal structure, hydraulic machinery, industrial installation and other industries.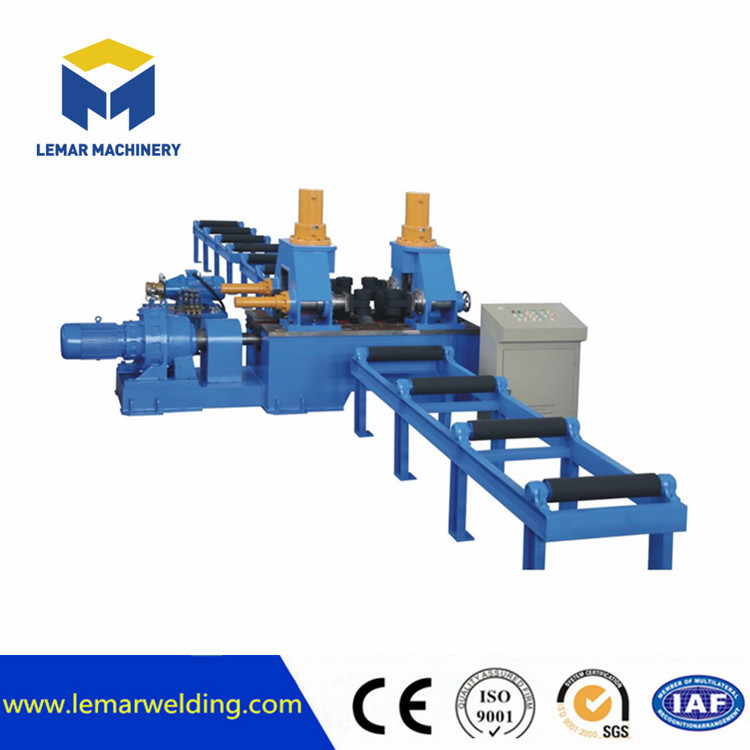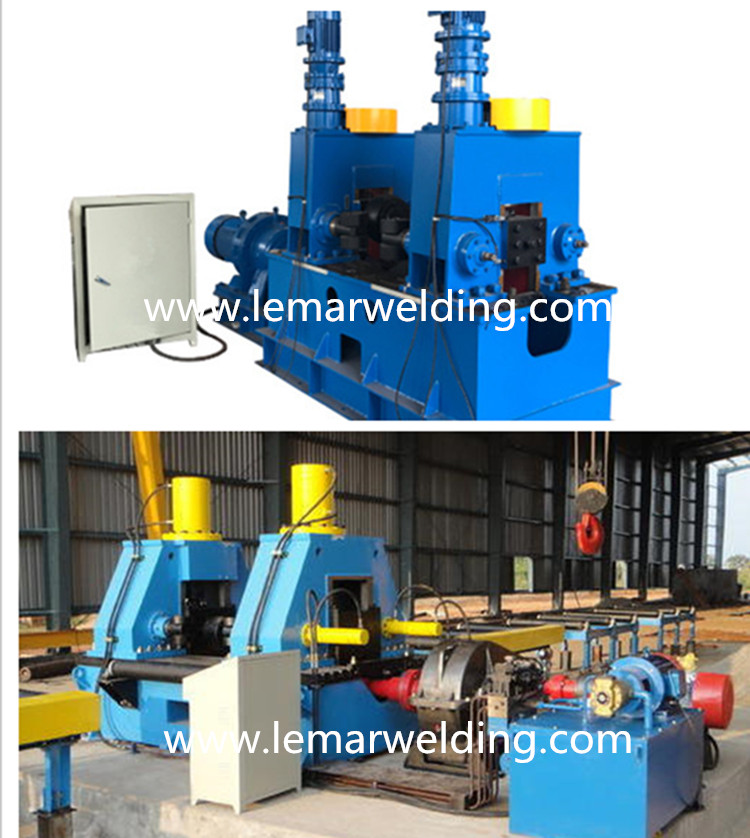 Technology parameter:
Name

Technical parameters

Remark

Minimum web height

200mm

Min web height: 380mm (corrective secondary roller when web height of 200-380mm, plate thickness is less than 16mm). The ash clearance port is set under the main machine. Convenient to clean up the oxide skin falling during the straightening process

Web thickness

6-50mm

Flange width

200-1000mm

Flange thickness

8-60mm

Work-piece material

Q345

Correct the wheel line speed

≥8.9m/min

Input / output roll length

9m+9m

3m for each set

Roller roller material

35CrMo

Made of forging pressure and quality treatment with long service life

Roller roller hardness

HRC50-55

Speed Reducer

1set

Drive the electric motor

15kw

Oil pump drive motor

5.5KW

Oil pump displacement

25m1/r

Total installed power

20.5KW

Maximum system pressure

20 Mpa

Normal operating pressure

18-20 Mpa

Hydraulic station

1set

Electric control system

1set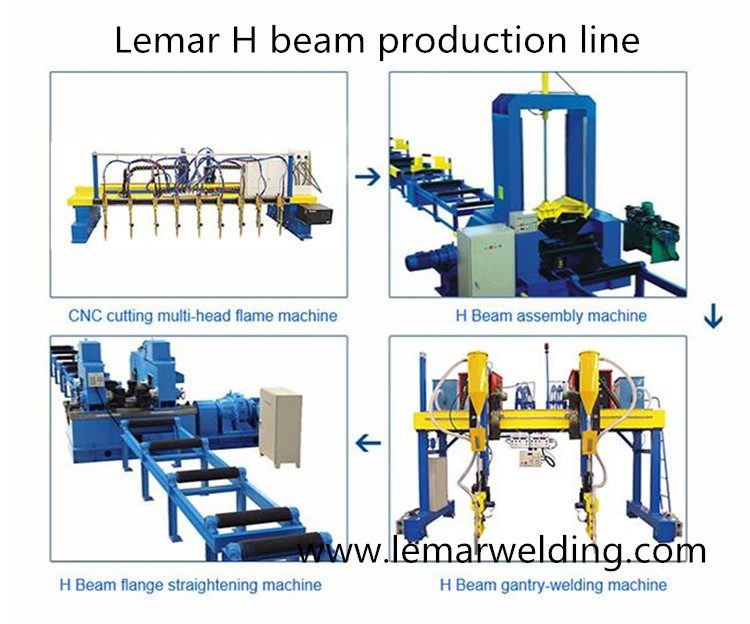 Details of machine:
1.The machine base is composed of a base and an upper base. Both the base and the upper base are welded by steel plates, and the two parts are connected by bolts to facilitate processing, installation and maintenance.
All the correcting rollers are made of high-quality alloy steel, and through advanced heat treatment technology, to avoid the defects of the parts that are prone to cracks. In order to ensure the stability of its correction and long service life, all its parts are strengthened.
The web clamping is driven by two hydraulic cylinders, and the operation is simple.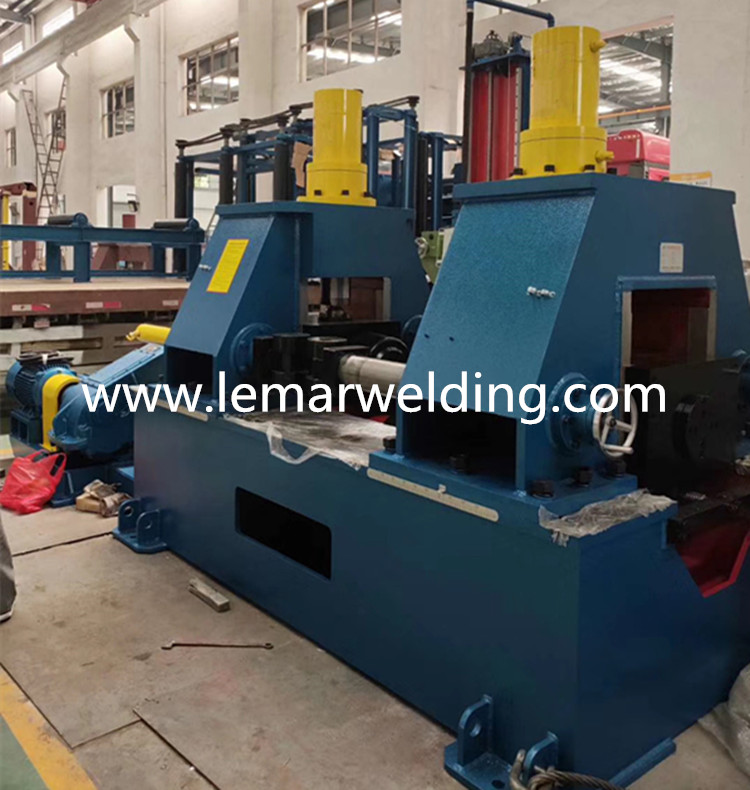 2.Two hydraulic cylinders are installed on the top of the frame, and the cylinders are pressed down during correction, which can meet the requirements of flange plate correction and straightening of ≤60 mm.
The verticality of the H-shaped steel flange plate and the web can be straightened, and the two cylinders can be pressed down individually and at the same time.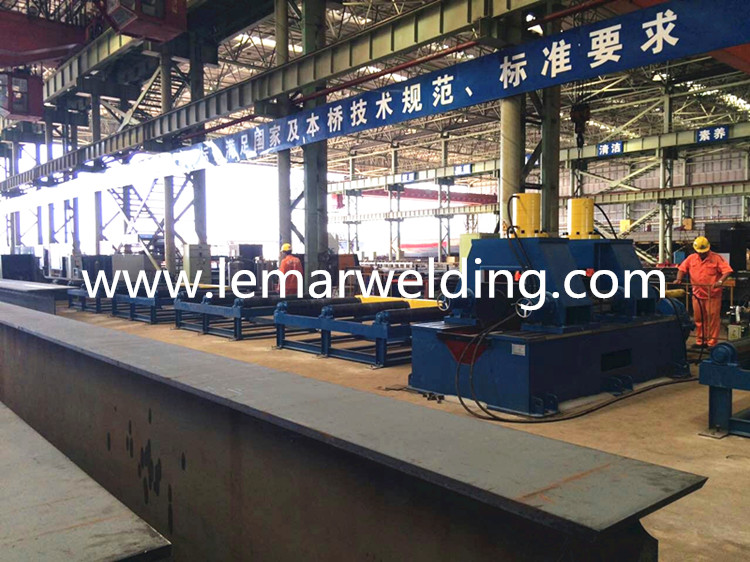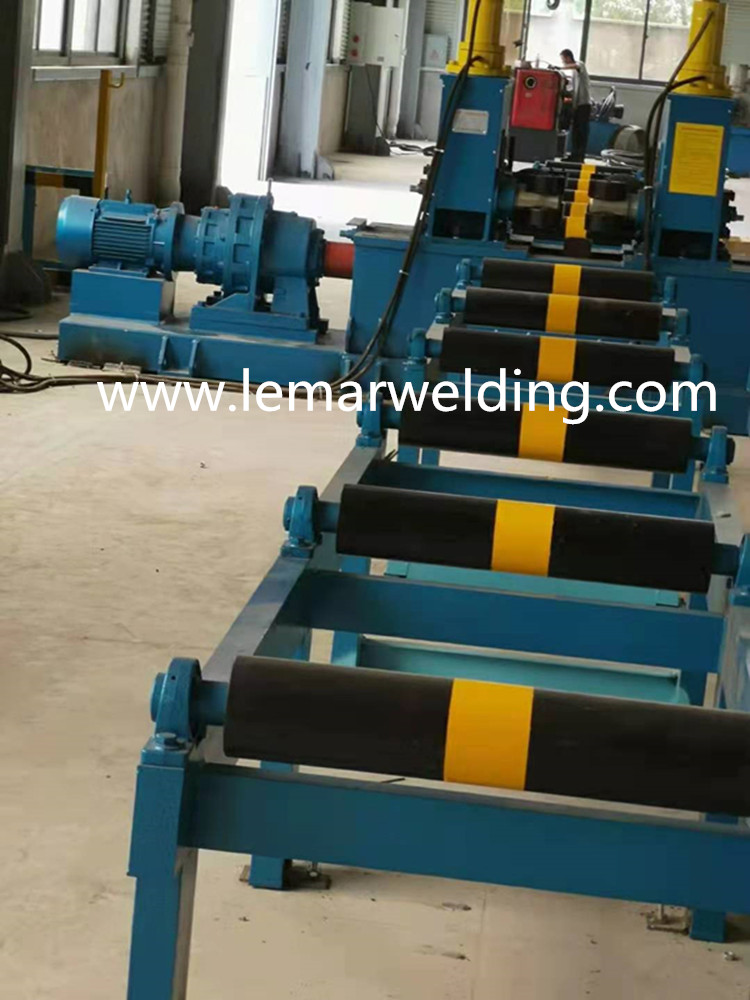 Why choose us?
We are committed to providing customers with high-quality products and ensuring their maximum satisfaction.
We have a very good reputation and customer base in the market, mainly from:
Extensive distribution network
Fair business policy
The most advanced manufacturing technology
Satisfactory after-sales service
Qualitative product range