Product Description:
CNC L-shaped rotary welding positioner adopts the L-shaped structure, which has good opening, the work-piece clamping height is appropriate, and the welding operation is convenient.
This L type welding positioners can carry 300 kg rotation to 5000 kg and make them tilt 360 degrees.
Suitable for structural parts with many welding positions.
Quick Details:
Model

Max capacity

Rotating speed

Rotating angle

Tilting speed

Rotating power

Turning power

Table Diameter

MB-L-5

500kg

0.1-1rpm

0-360°

1rpm

0.75kw

0.75kw

750mm

MB-L-10

1000kg

0.1-1rpm

2kw

2kw

1200mm

MB-L-20

2000kg

0.05-0.5rpm

3kw

3kw

1350mm

MB-L-30

3000kg

0.05-0.5rpm

4kw

4kw

1400mm

MB-L-50

5000kg

0.05-0.5rpm

4kw

4kw

1500mm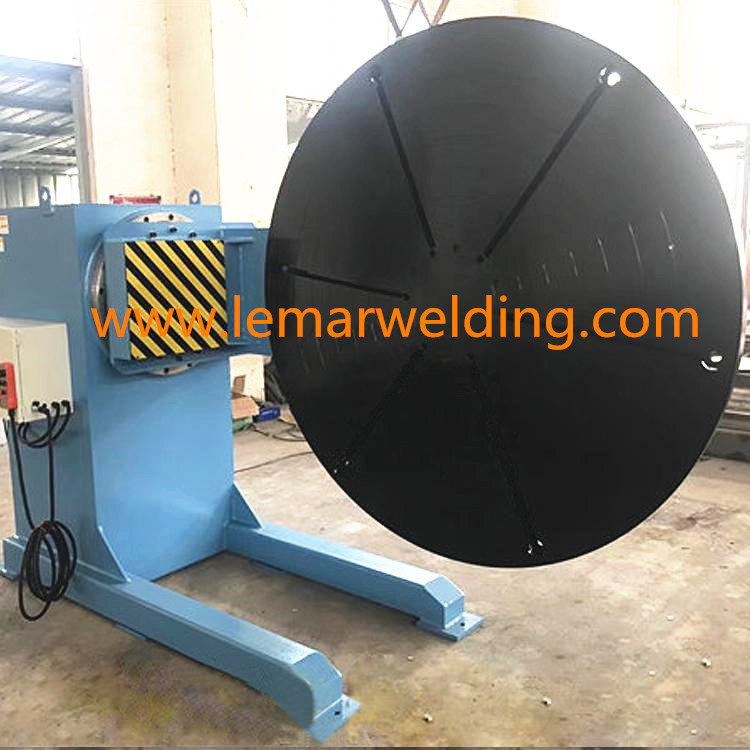 Product Features:
1. L-type welding positioner is suitable for welding complex and special-shaped parts, and can be used in conjunction with automatic welding.
2. There are three models: fixed type, lift type, C type
3. Suitable for all production processes that require lifting or rotation
4. The load-bearing range can also be customized according to the actual needs of the workpiece
Easy to move, high flexibility, saving labor costs
5. Safe operation, can replace dangerous operations of cranes and forklifts
6. When welding, the welding seam is in the best position, avoiding overhead welding and vertical welding, ensuring the welding quality, and changing the welding position according to the welding seam requirements of the work-piece.